Active Fashion is putting together the formerly separate worlds of fitness apparel and high fashion - sports and fitness inspired clothing.
To me as a designer, it makes total sense to be coming up with new solutions, as many women are racing from the conference rooms to their dance, zumba or spin classes.
Importance of Clothing in Exercise
Although exercising can be daunting, stylish active-wear gives us that extra motivation needed to start. There is evidence that what we wear really does affect us psychologically. There is even a term for it - "Enclothed Cognition". Yes, seriously! How cool is that?!
Slight Cultural Shift
There is also a shift in terms of culturally how people spend their money today. It is not even so much about what Prada or Gucci bag you're carrying, it is now about what original active brand one is wearing.
So, even if you are not a fitness freak, you are going to want to dress like one.
First, because it is comfortable and you still feel good whether or not you're working out, and second, these pieces are becoming more and more part of the overall fashion world.
Also, we are seeing previously taboo things like sneakers on the runway at Luis Vuitton and Chanel shows in Paris.
Importance of Comfort
The need for everyday comfort is very important in the modern world. Us women are busier then ever before, but thankfully we are learning the art of balance. Whether it is dancing (my favorite!), rollerblading (another personal fave!), tennis (love it too!), running, walking... you name it! Any of these types of movement and activities add up. And they all count!
You show up to your barre or yoga class, then off to work, pick up kids... So many of us swear by clothing that can transition from workouts to the rest of our lives.
I have never believed you should sacrifice comfort while being fashionable anyways, when you don't really have to. I move a lot and I am more comfortable wearing flexible and breathable pieces.
So, being the way I am and working in the fashion industry, this has been very exciting to me!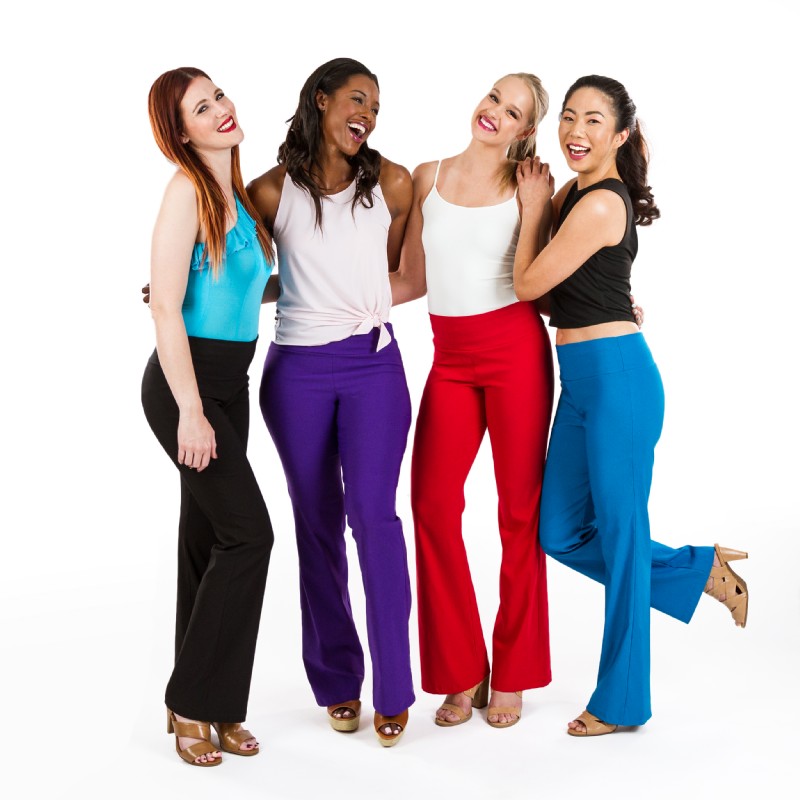 One of the styles that I wear EVERYWHERE are these Noka Posh Perfect Pants with Tummy control. Also, I have been receiving such amazing feedback, and my current customers telling me how much they love their look, feel and versatility. Very classy style! Made locally in the USA!
To learn more about the Perfect Pants CLICK HERE