A woman in red is undoubtedly elegant and for many years now the color has been associated with a sense of feminine strength and determination.
Red, as a color of power and passion, is seen as exciting, dramatic and even aggressive, but it also reminds us of love and evokes strong emotions.
However, people think that styling red pants can be difficult, since it seems that there are only a few solid colors that really work well with red: black, white and blue.
I beg to differ... I love to combine red with pale pink, beige, navy and turquoise, but combination of red pants and some prints, polka dots and stripes can look very stylish and sharp.
Here are some eye catching outfit ideas for different occasions.
Red flares with navy top. Adding the chunky belt for shape and style
Or Victoria's stunning look for winter with red flares, white top and checked knee-length coat
Also, pantsuit with casual T-shirt and cool sunglases, I love the look!
Or pair of red wide-leg pants with blue button up chambrey shirt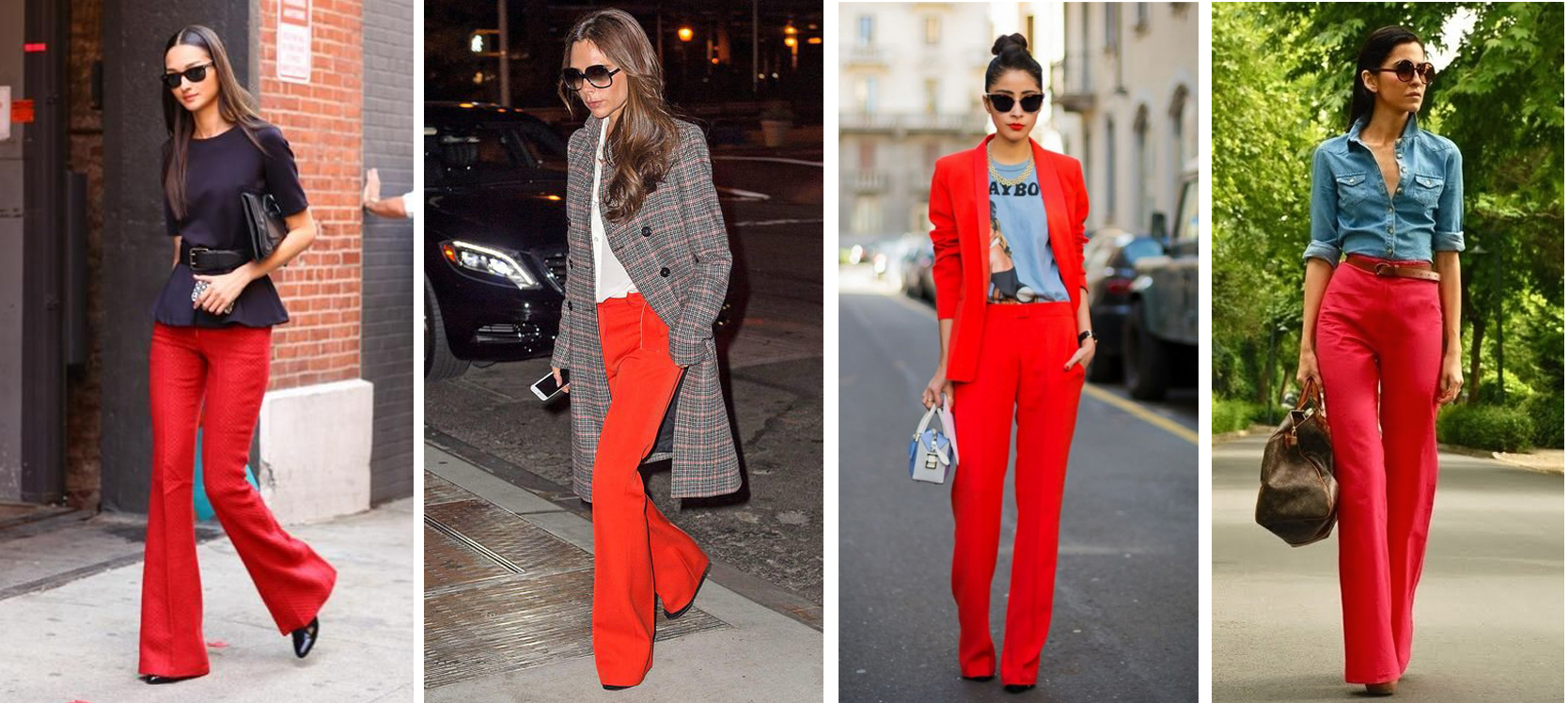 Different tops paired up with red pants will take you from casual, to the office, and an evening around town.
Simple silhouettes, but add some fun details. Cool hand bag and a great pair of pumps will add a touch of seasonal luxe and polish.

A few more interesting ways to wear red pants!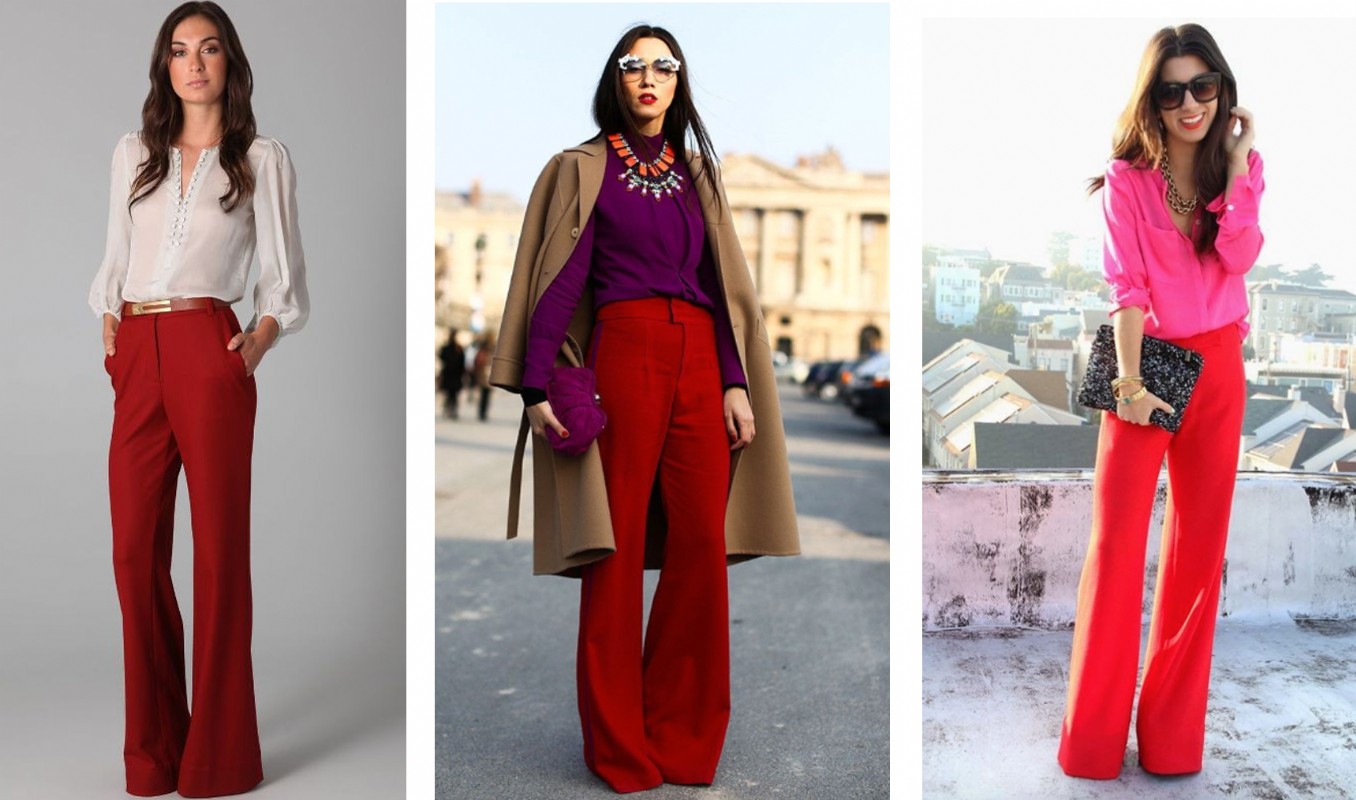 Just like anything else, wear your red pants with confidence!
Click HERE and check out our soft, comfy and timeless Noka Posh Perfect Pants in red (with tummy control, and pocket inside the waistband!).
And enjoy free shipping on all orders of $49 or more!